"With strong 'words of earnest' impeachment and yet so cautiously that he prefers to quote old dead authors..." 
Andrew Steimetz-1848 in History of the Jesuits.
Welcome to Words of Ernest, Friends. I am a multi-faceted writer/author/music journalist, non-mainstream performing singer-songwriter. I also love to cover traditional old time tunes and several songwriters whose work I love. I play guitar, fiddle, keyboards and mountain dulcimer. Call it folk. If it ain't fun, I ain't doin it. Read all about Words of Ernest here.
                     !!!STORY SONGS IS COMING TO THE FOLK SCHOOL OF                                                         FAYETTEVILLE!!!
After several years of presenting Story Songs at festivals from Kansas to Indiana, "Ernie Hill Presents Story Songs" is finally coming home! December 17, 5:30 - 7:30, the Folk School of Fayetteville is opening its warm and welcoming doors as I host Fayetteville songwriting story telling legends, Still on the Hill, and Smoky and the Mirror for a special 2 hour set of story songs, stories, and mind probing discussion about each individual writing process. What WERE they thinking when they wrote those lines! We will each perform original story songs and talk about the spark that ignited the flame that burned those words and notes into songs. Click here to learn about this event, tickets and all about the Folk School of Fayetteville.                                                                                                   
Still on the Hill is Kelly and Donna Mulhollan. Kelly and Donna are Folk-music songwriting story-tellers from the Arkansaw Ozarks, having created numerous programs aimed at preservation of the Ozarks, wildlife and peace as well as dedicating complete albums to such historic landmarks as Cane Hill and the Beaver Lake area.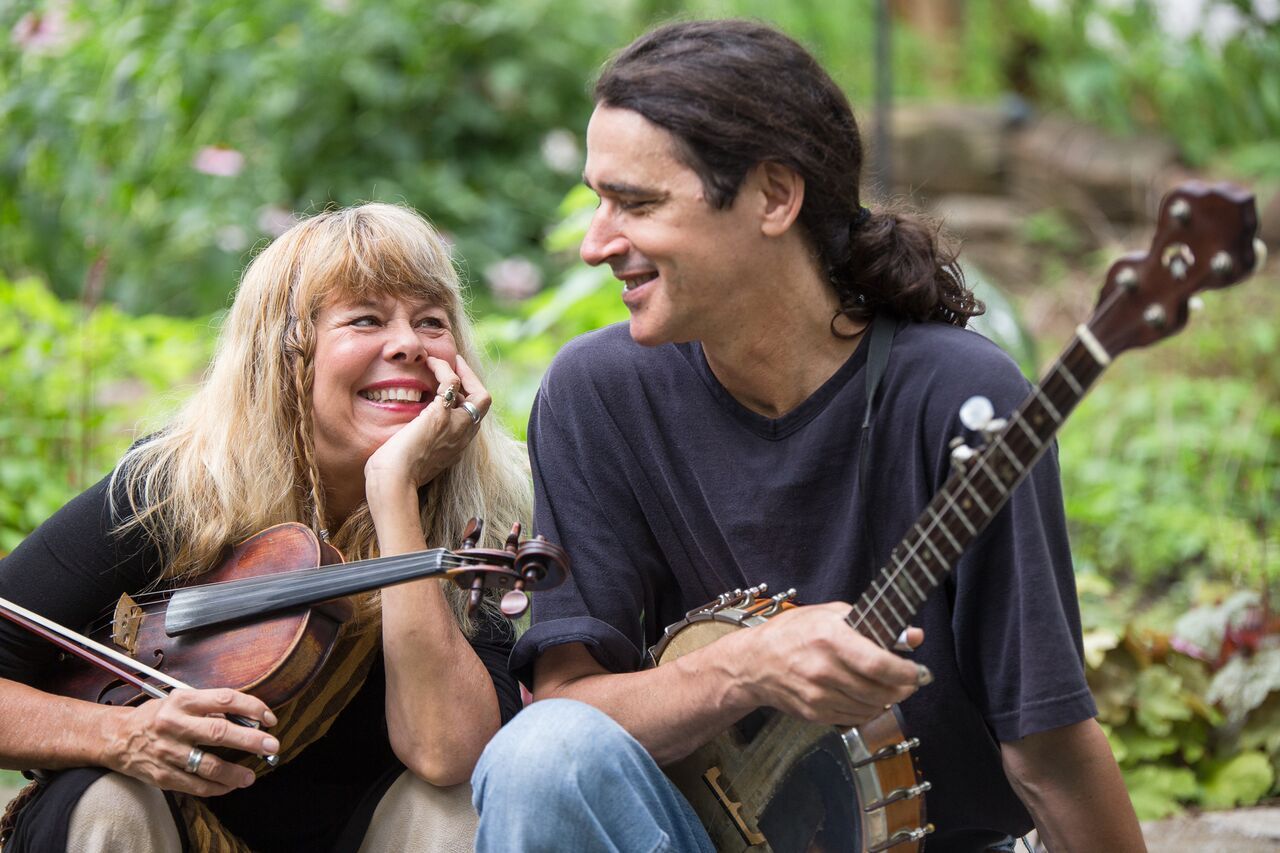 They have travelled the world with their engaging and prolific story telling songs and are recognized for their songwriting and roots causes by such festivals as the Walnut Valley Festival, The Philadelphia Folk Festival and the Kerrville Folk Festival and countless others. The Mayor of Fayetteville, Arkansaw, their hometown, proclaimed December 20, "Still on the Hill Day" for all of the work this duo does in community service. 
Smoky and the Mirror is Bryan and Bernice Hembree, also of Three Penney Acre. Bryan and Bernice created the Fayetteville Roots Festival which is no longer happening, but from the rich experience of managing so many artists and venues in Fayetteville through the Roots Festival, they saw a true need to serve the community with music and access to learning and performing music, so the Folk School of Fayetteville was created with that in mind. Click the above link to learn all about the Folk School. As Smokey & The Mirror, Bryan and Bernice have toured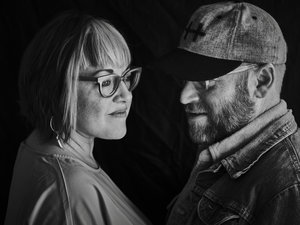 nationally/internationally over the past decade, including a touring collaboration and album with Denmark's The Sentimentals.  The band has also supported tours/concerts for The Wood Brothers, I'm With Her, Elephant Revival, John Fullbright, and more.  They play most often as a duo, but also regularly collaborate with luthier/musician Bayard Blain (3 Penny Acre/Bayard Guitars), and drummer/songwriter Ryan Pickop (Nature & Madness).  Whatever the configuration, the interplay of their two unique voices coupled with their provoking and engaging songs form the foundation of Smokey & The Mirror.
Read all about Story Songs with Ernie and browse the Story Songs archives. Click here.
Books, Songs, T Shirts, Coasters, Stickers, Writing Services For All Occasions, Performance and Festival Consultation! Click to visit the Buy Lines store.